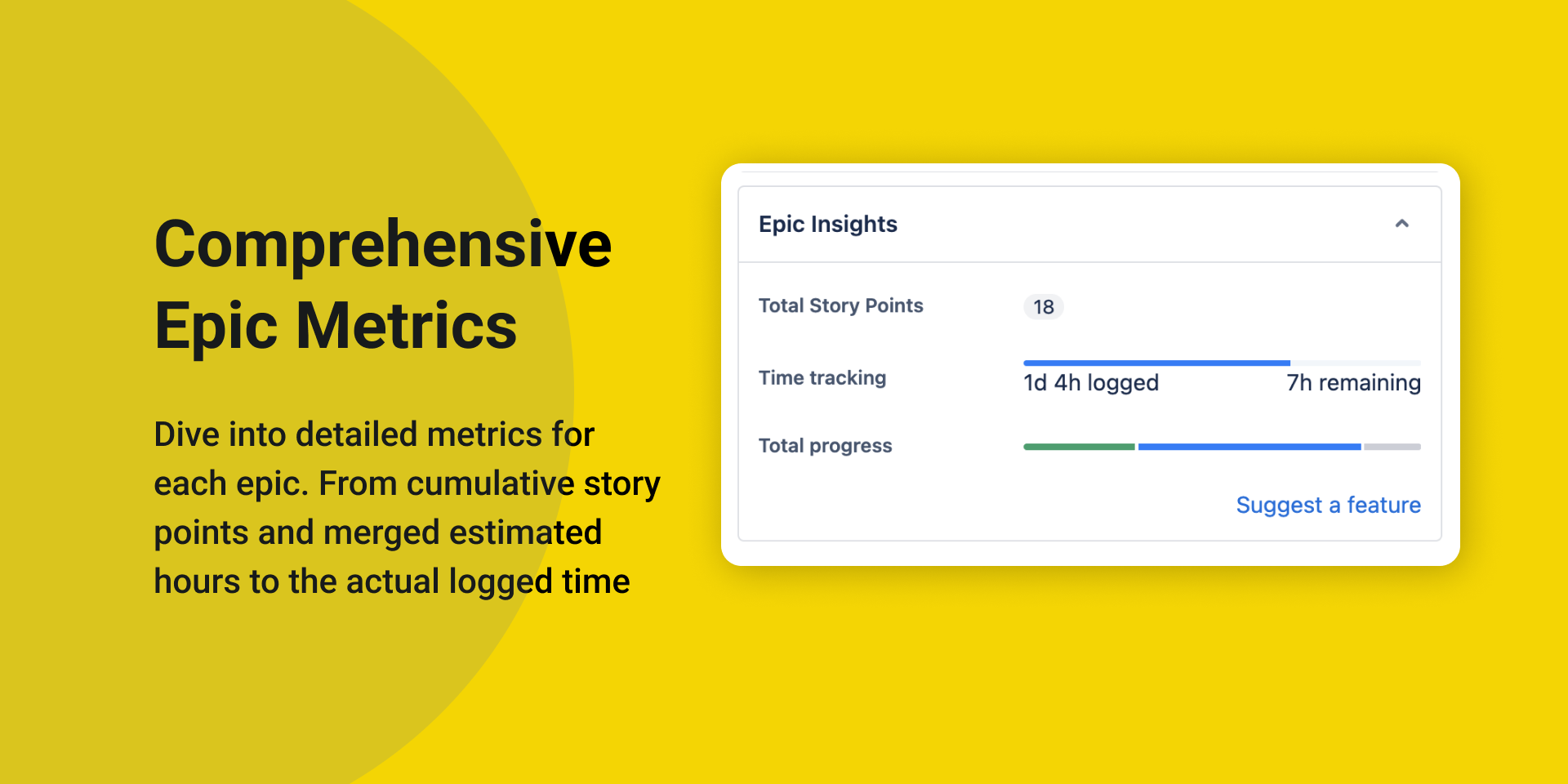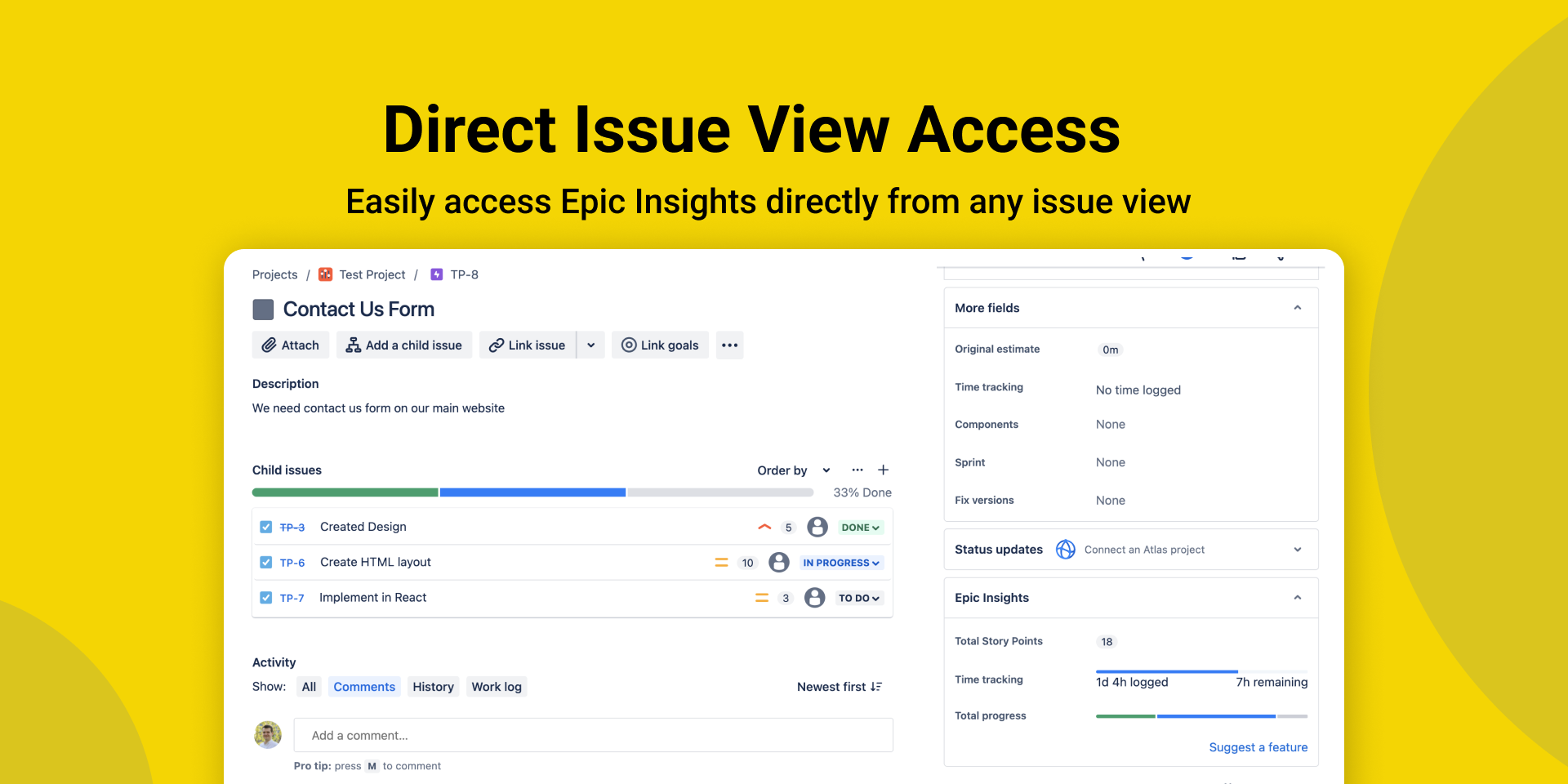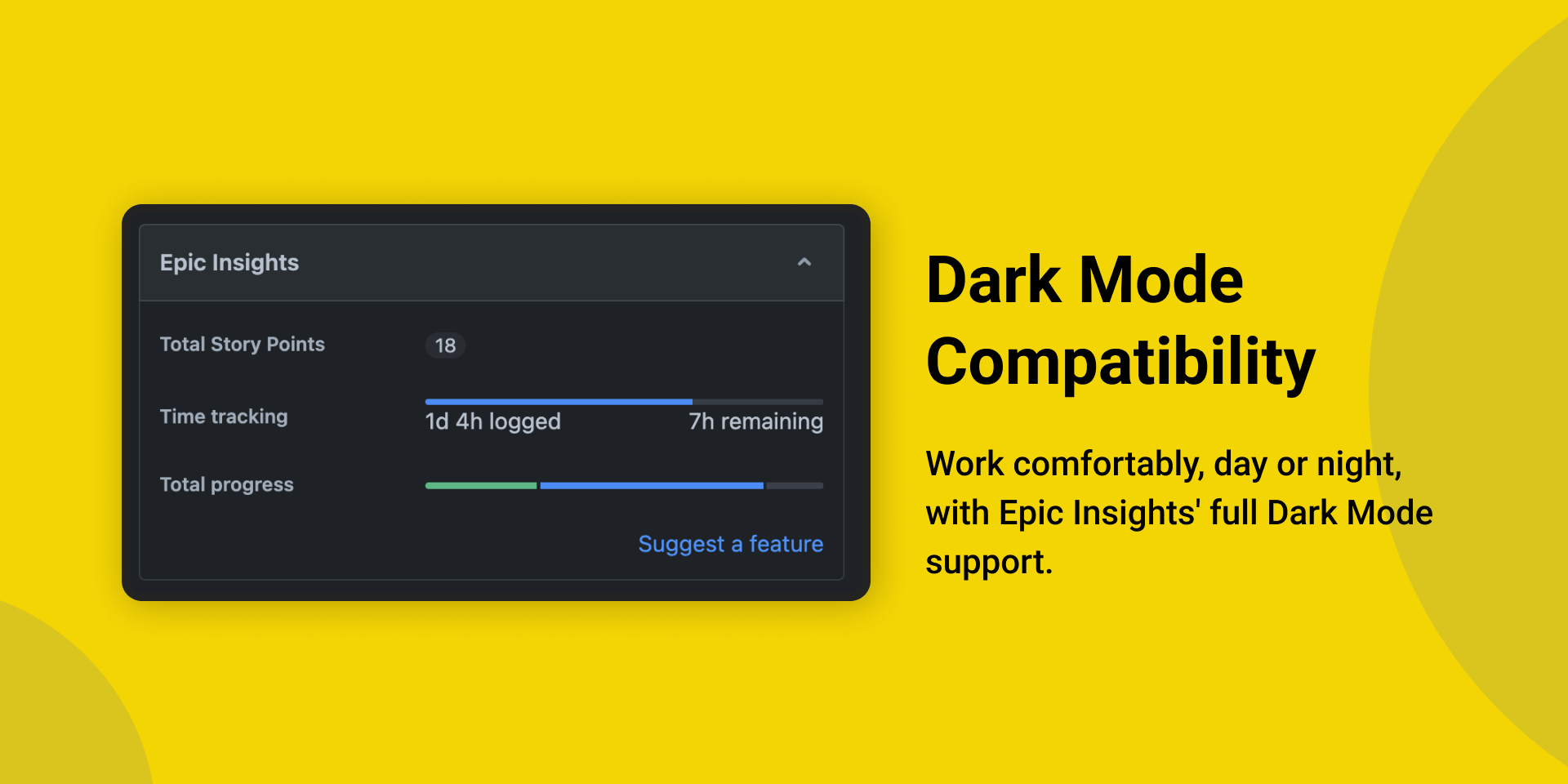 App information
Category: Issue View
Platform: Atlassian
Launch date: September 03, 2023
Epic Insights Issue View for Jira: Instantly view an epic's total story points, combined estimated hours, and logged time. Enhance visibility, streamline reporting, and monitor individual epic progress, all in one intuitive interface.
Last Updated: September 1, 2023
About app
Epic Insights Issue View for Jira 🌟: Plunge into the depths of your projects, accessible straight from the issue view across all screens! Achieve unmatched insight and foster improved team synergy with our user-friendly dashboard.
📊 Aggregate Story Points Visualization: Stay updated on your epics' full magnitude.
⏳ Unified Estimation of Hours: Quickly discern your projects' anticipated timeframes.
⏱️ Logged Time Tracking: Keep tabs on the actual hours spent and refine your strategies on-the-go.
Directly at your fingertips in the issue view, be it on a project board, task list, or any Jira interface. Ideal for leadership aiming for top-tier summaries and project overseers zooming into details.
Boost your project's clarity and let its brilliance come to the forefront 🔥. Streamline, elucidate, and enhance with Epic Insights for Jira! 🚀
How to use
Installation
Follow the steps below to install the "World Clock & Timezone Converter Macro for Confluence":
Step 1: Open "Epic Insights" in Atlassian Marketplace.
Step 2: Once on the details page, click the Install button to initiate the installation process. Follow any on-screen prompts to complete the installation.
How to check the Epic Insights
Step 1: Open any Epic in Jira
Step 2: At the right column with issue details click on the Epic Insights section.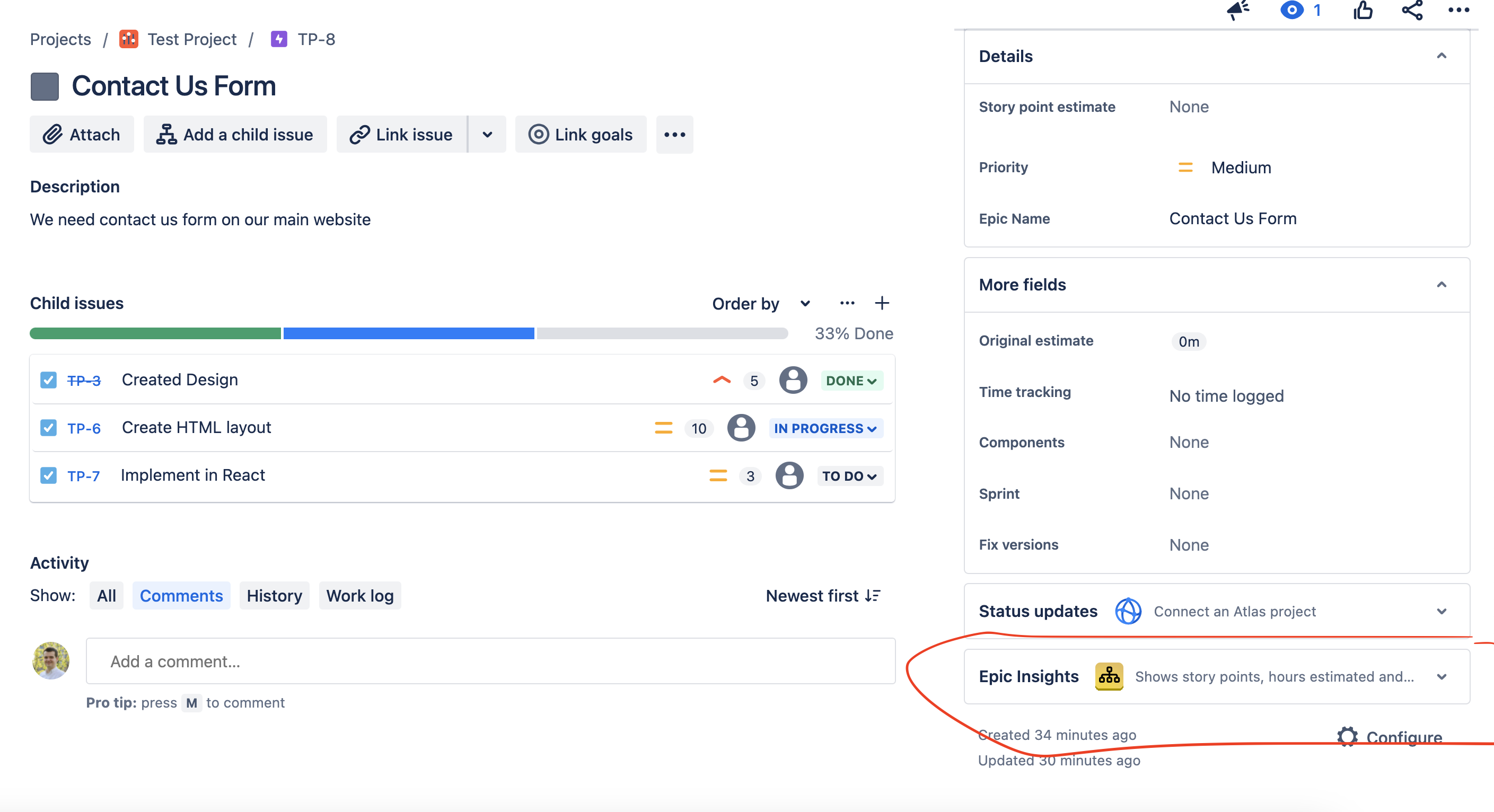 Step 3: View your epic progress

Total Story Points - shows sum of all story points in the epic issues
Time Tracking - shows sum of all estimated hours and logged hours in the epic issues.
Total Progress - show progress bar based on the story points.