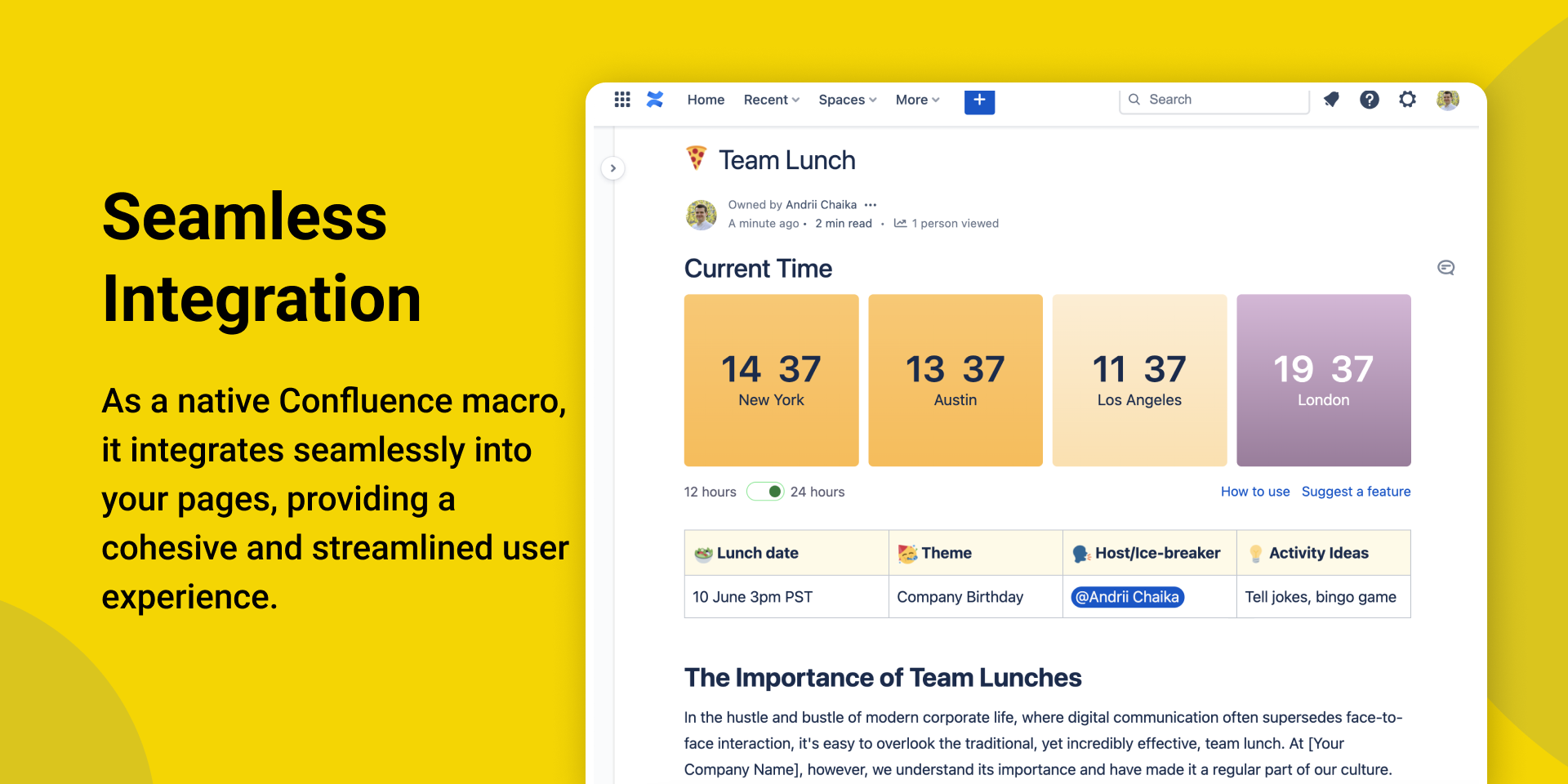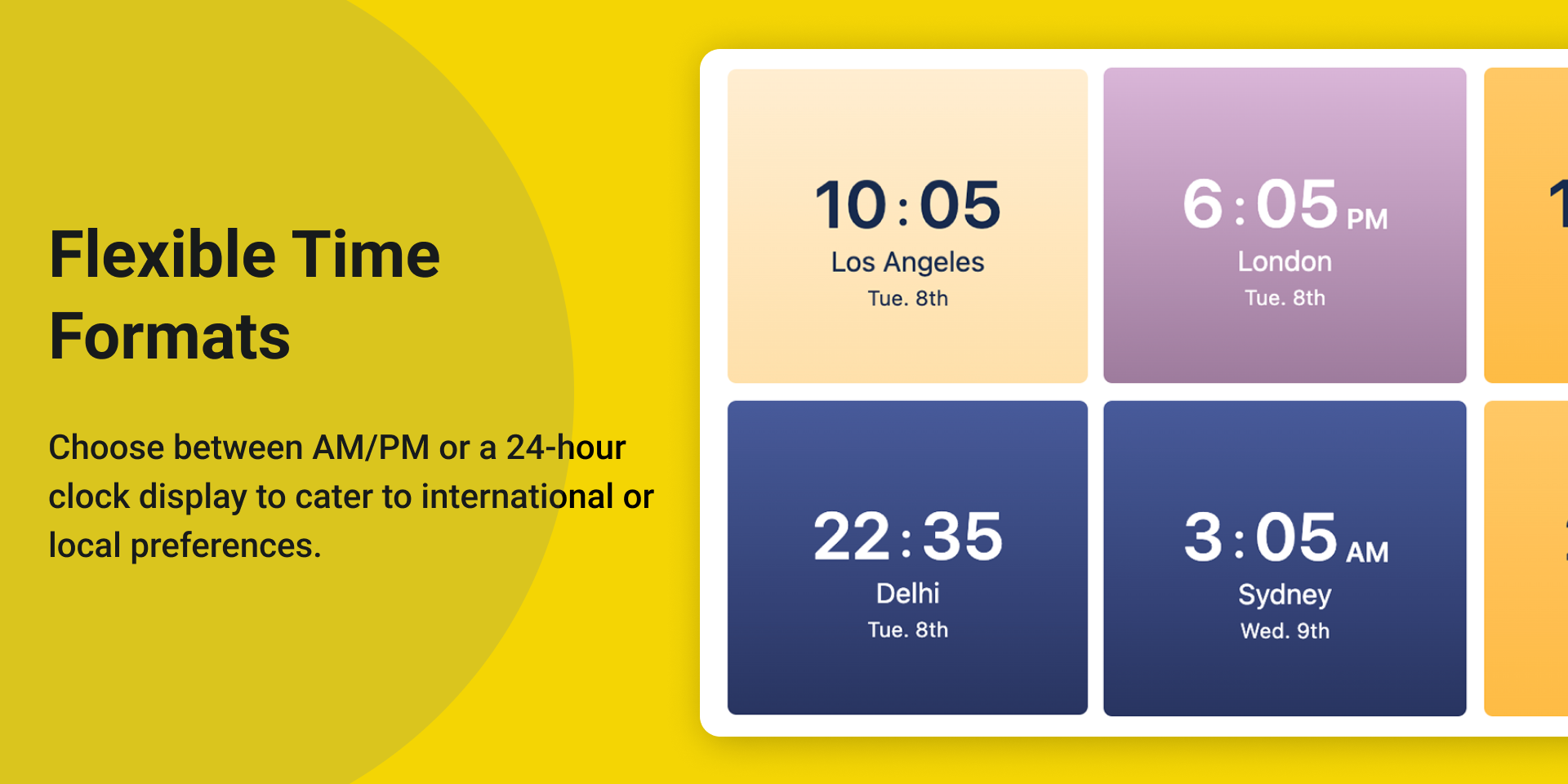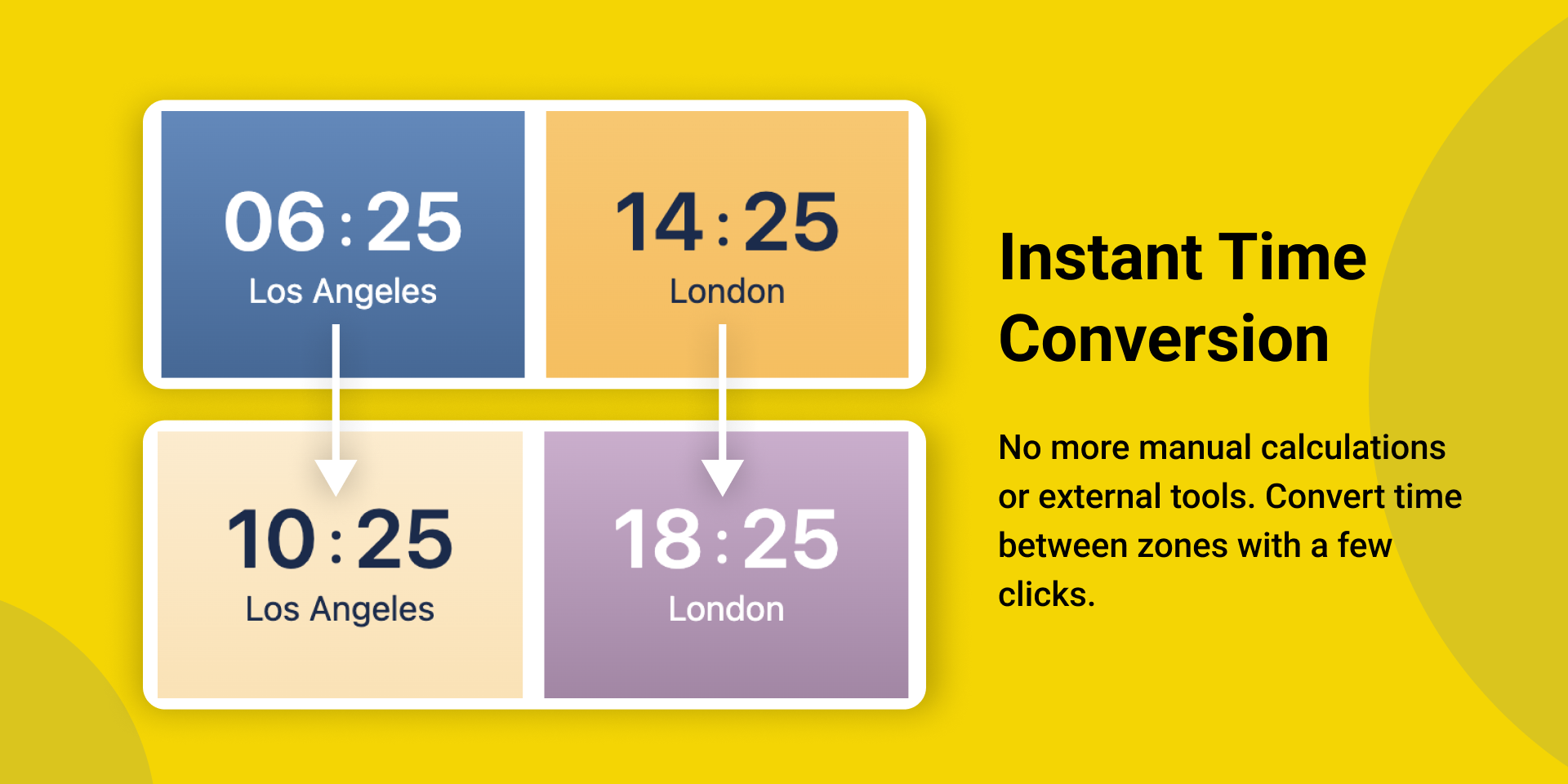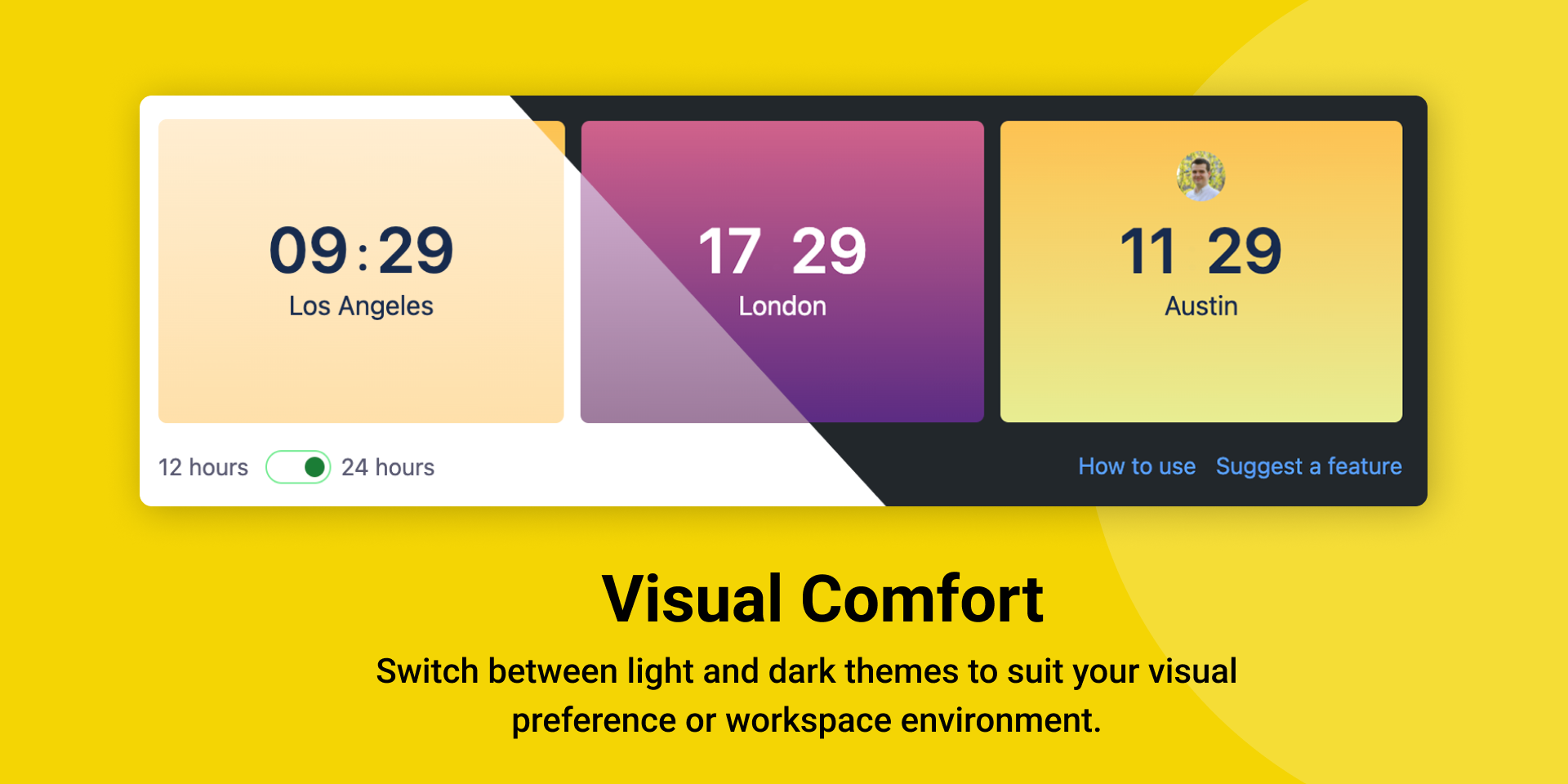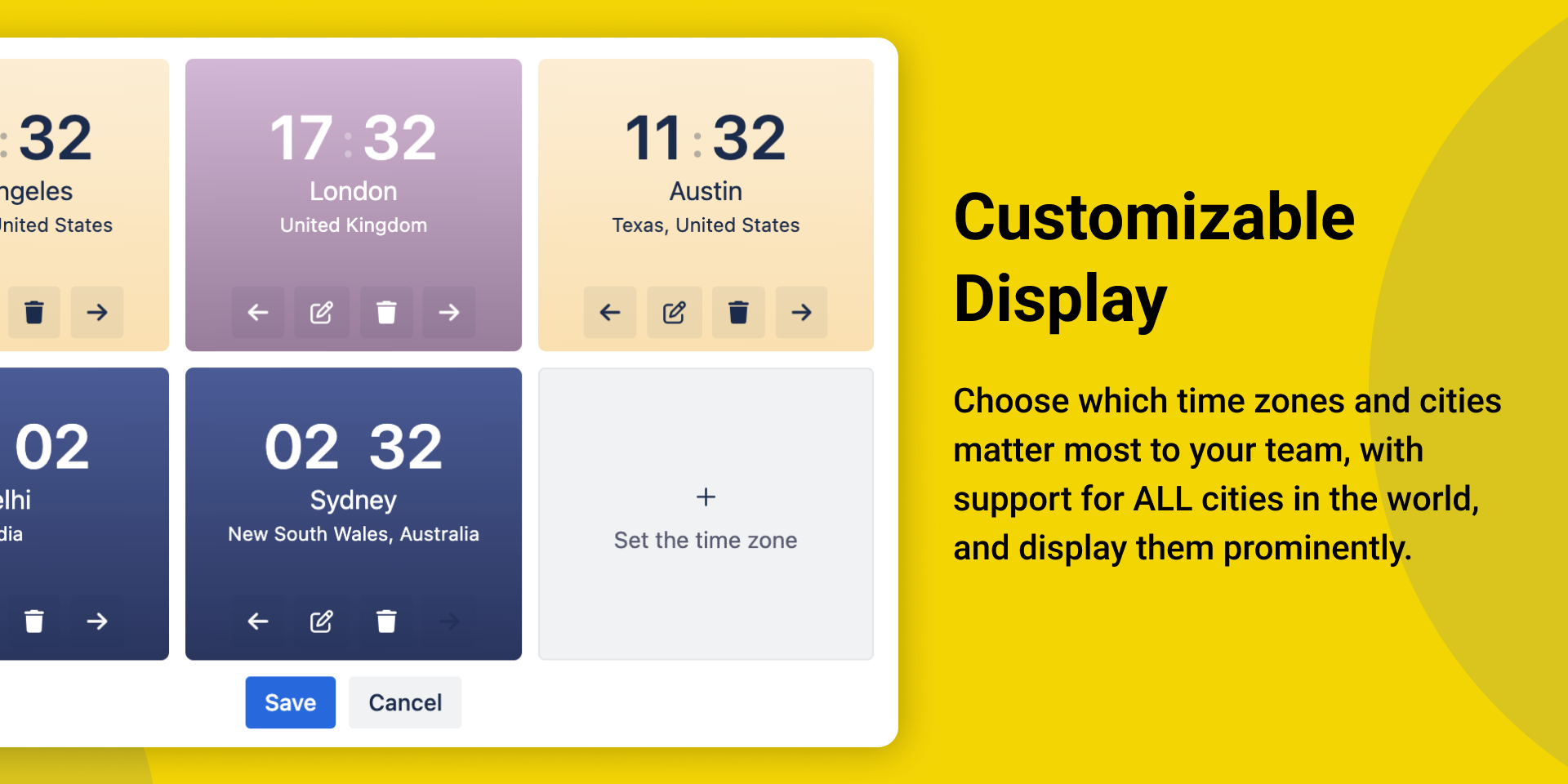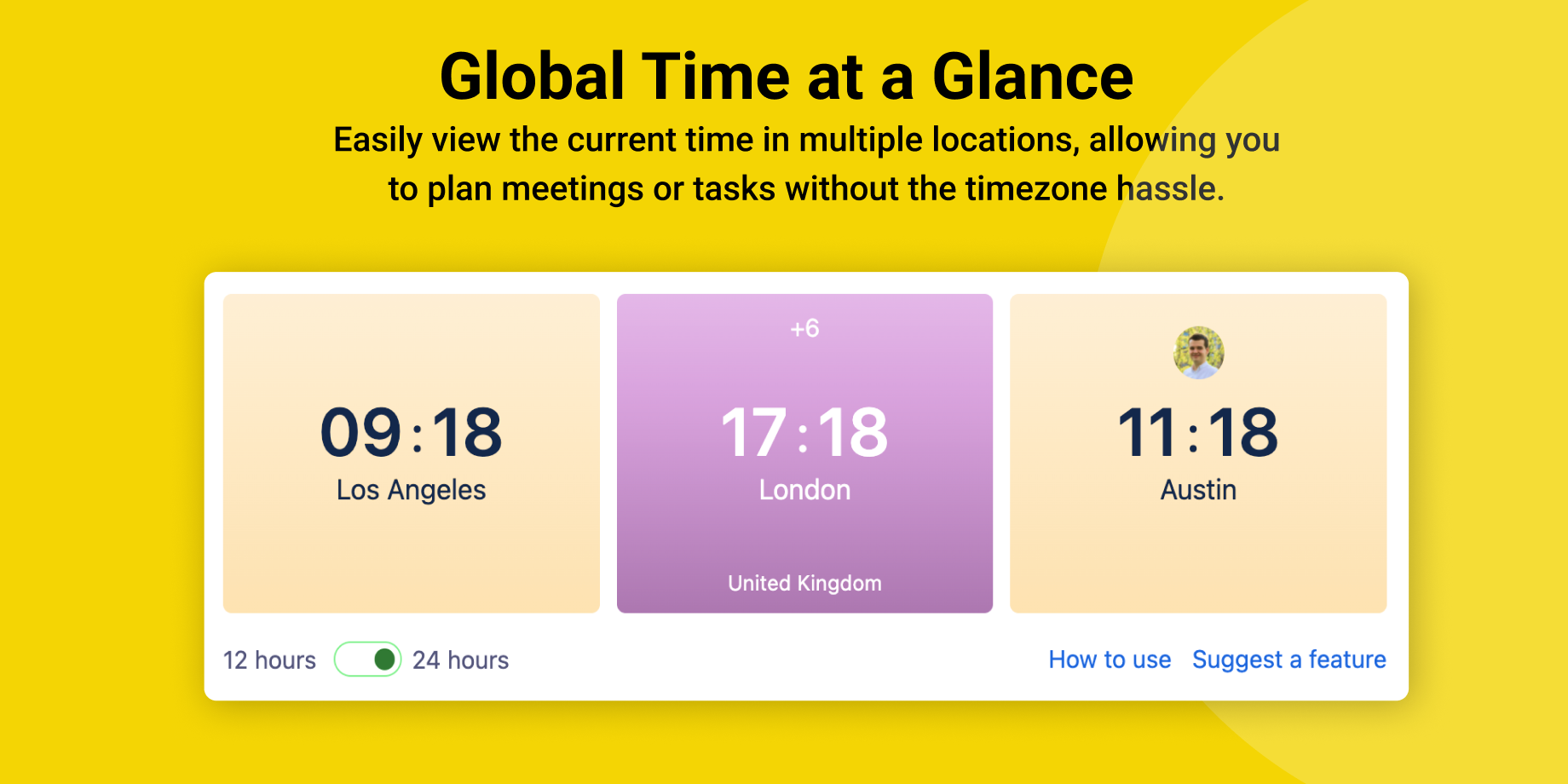 App information
Category: Confluence Macros
Platform: Atlassian
Launch date: August 08, 2023
Stay synchronized no matter where your team operates! With this intuitive macro in Confluence, monitor global times with ease. Designed for teams spread across multiple time zones, this isn't merely a world clock — it's a comprehensive timezone converter.
Last Updated: August 17, 2023
About app
Navigating the complexities of global collaboration can sometimes resemble untangling a web. Every team member situated in a distinct time zone, tasks with diverse due hours, and each scheduled conference can transform into a scheduling challenge. What if there was a solution to streamline all of this within your trusted Confluence environment? Presenting the "World Clock & Timezone Converter Macro for Confluence."
Crafted with precision for today's dispersed teams, this macro is designed to address and resolve all your timezone dilemmas. Here's what it offers:
Key Features
Instant Global Time Overview: Stay in the loop with real-time views from different corners of the globe, all set according to your team's geographic distribution. Eliminate the guesswork about when to initiate that vital discussion or whether your international colleague is currently working.

Effortless Timezone Switching: Say farewell to the hassle of using multiple tools or browsers to determine time disparities. Our user-friendly converter effortlessly manages these calculations, allowing you to maintain your scheduling edge.

Fluid Confluence Integration: Designed to feel like it belongs. This macro meshes effortlessly with your Confluence pages, ensuring your workflow remains uninterrupted. Its sleek design promises a cohesive user interaction every single time.

Customized Time Visuals: Ultimate flexibility at your fingertips! Whether you're highlighting specific cities or you lean towards a general timezone perspective, the macro offers customization options to mirror your team's distinct requirements.

Theme Versatility: Because visuals count. We provide both light and dark themes, empowering you to select the one that's most pleasing to your eyes. Comfort is essential, especially during extended work sessions.

Diverse Time Display Options: In acknowledgment of global nuances, you can toggle between the AM/PM format or a 24-hour representation, ensuring the tool matches your individual or regional inclination.
In today's dynamic work environments, tools that eliminate complexities are golden. The World Clock & Timezone Converter Macro aims to be that gold standard for Confluence, making sure time remains on your side, irrespective of your team's location.
Dive into clarity, embrace simplicity, and, above all, enjoy the fluidity of global teamwork. Elevate your Confluence experience now!
Awards & Accolades
Tech Innovator Award 2023 - Applauded for revolutionary utility in Confluence enhancements.
Best UX Design, Software Tools Conference 2023 - Lauded for flawless integration and intuitive features.
Customer Testimonials
"Integrating the World Clock & Timezone Converter Macro into our Confluence has been a game-changer. Our international collaborations have never been smoother." — Isabelle Chen, Team Lead at NexaTech.
"Every global team needs this! It's the bridge between time zones we didn't know we needed. The World Clock & Timezone Converter Macro has made our Confluence workspace truly global." — Hector Ramirez, Operations Manager at UnitedWeb.
"From brainstorming sessions to project deadlines, navigating global timings is now a breeze. The World Clock & Timezone Converter Macro is an essential tool in our Confluence toolkit." — Aisha Patel, Product Manager at DigitalFusion.
How to use
How to convert time
Step 1: Hover and click onto hours in any city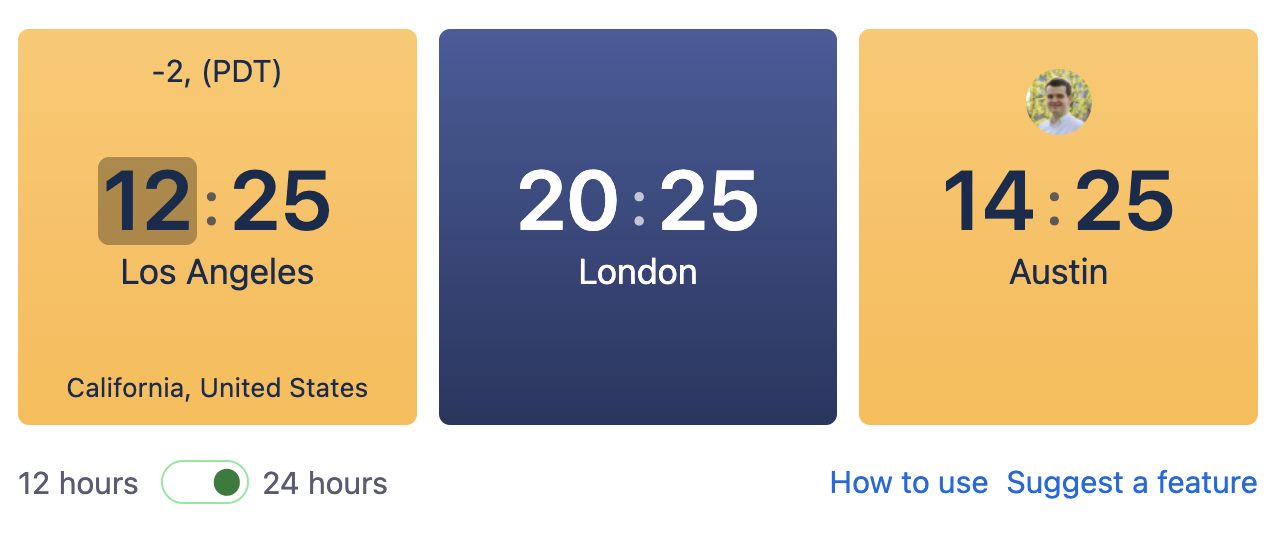 Step 2: Type new time
Step 3: All other cities will have time adjusted to match time you have selected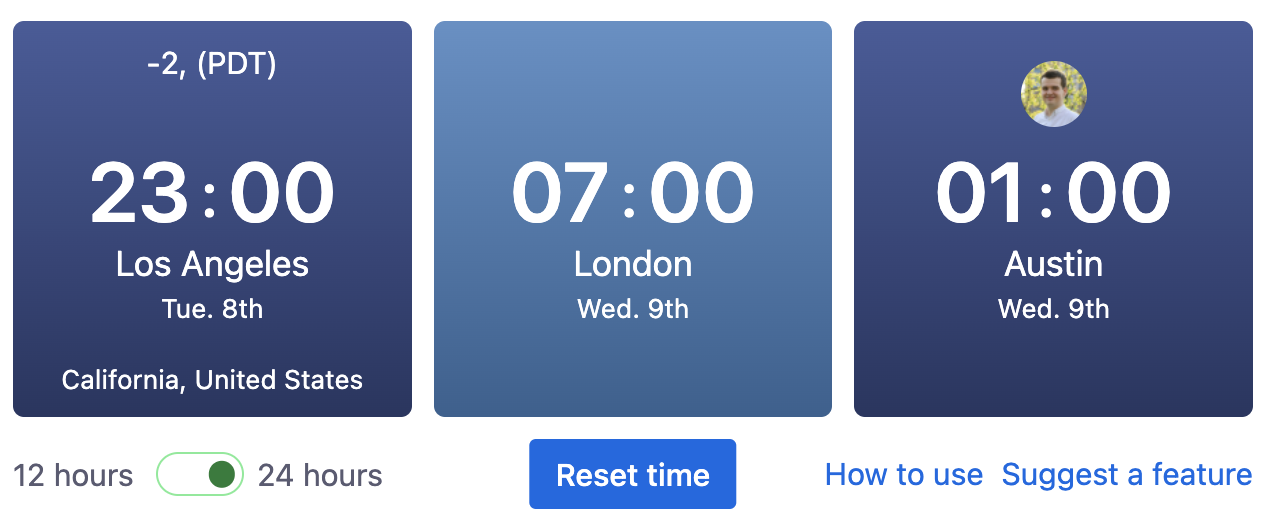 Step 4: Press Reset time button on the bottom to return to current time.
---
Installation
Follow the steps below to install the "World Clock & Timezone Converter Macro for Confluence":
Step 1: Open your web browser and navigate to the Atlassian Marketplace.
Step 2: In the search bar, type "World Clock & Timezone Converter Macro for Confluence" and press enter.
Step 3: From the search results, locate the "World Clock & Timezone Converter Macro for Confluence" listing.
Step 4: Click on the listing to open its details page.
Step 5: Once on the details page, click the Install button to initiate the installation process. Follow any on-screen prompts to complete the installation.
---
Adding to Page
After installing the macros, follow the steps below to add it to your Confluence page:
Step 1: Press edit for a Confluence page of your choice.
Step 2: Press + button to add a new macro. Type "World Clock" to find it.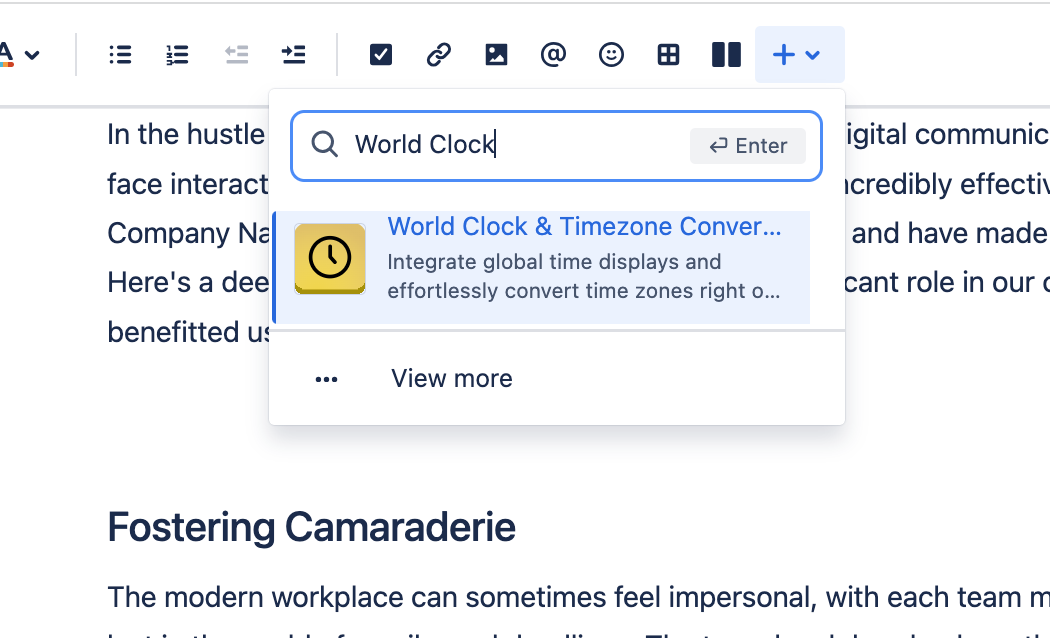 Step 3: The macros configuration screen will appear. Pick the first city and Save button.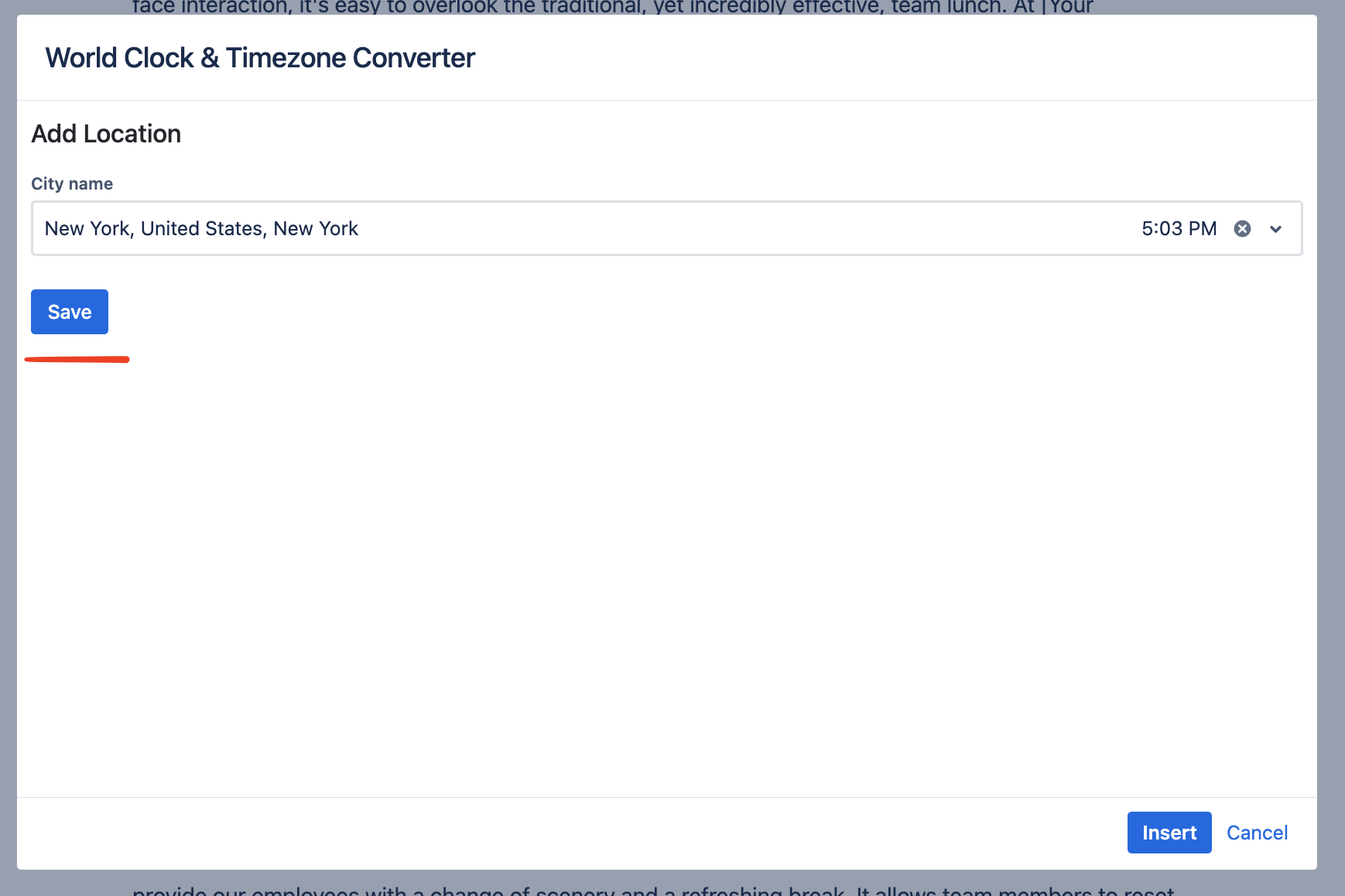 Step 4: Add all cities you want. Then press Insert button at the bottom.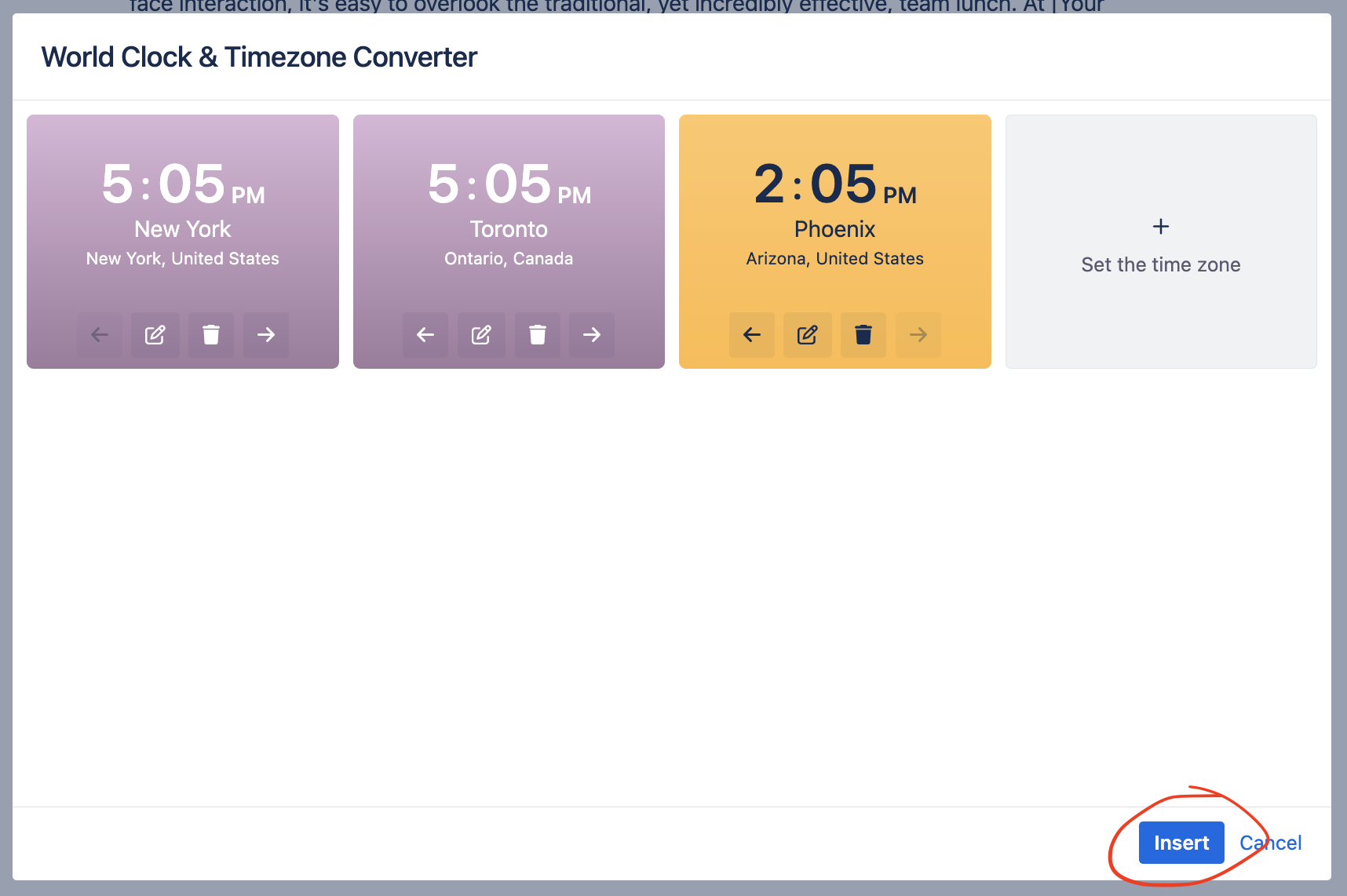 Step 5: The macros will appear in the page. Save page to finish.
You're good to go! The World Clock & Timezone Converter Macro should now be active and visible within your Confluence page. Tweak its settings to fine-tune its appearance and operation to match your preferences.
---
Editing widget
Step 1: Press edit for a Confluence page of your choice.
Step 2: When in edit mode. Click on the macros. Then click onto the Pencil icon to edit the widget.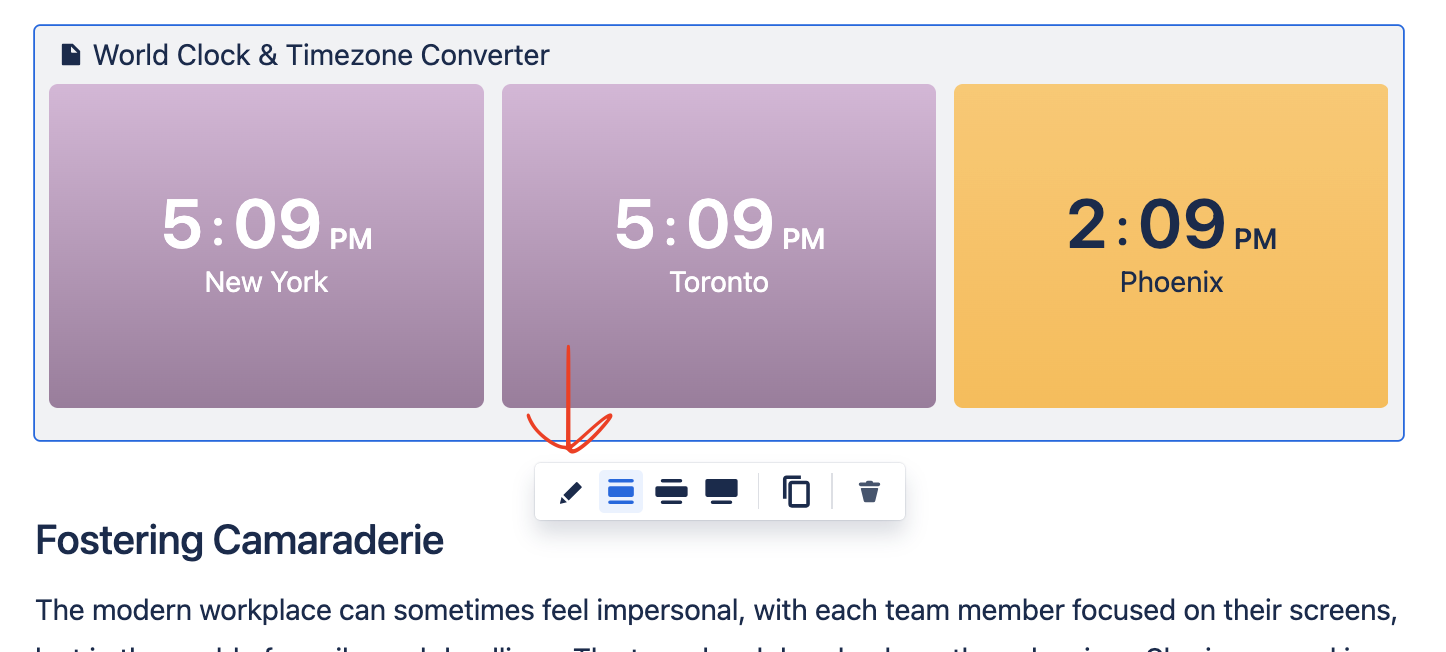 Step 3: Add cities you need. You can rearrange cities by using arrows. You can delete cities as well.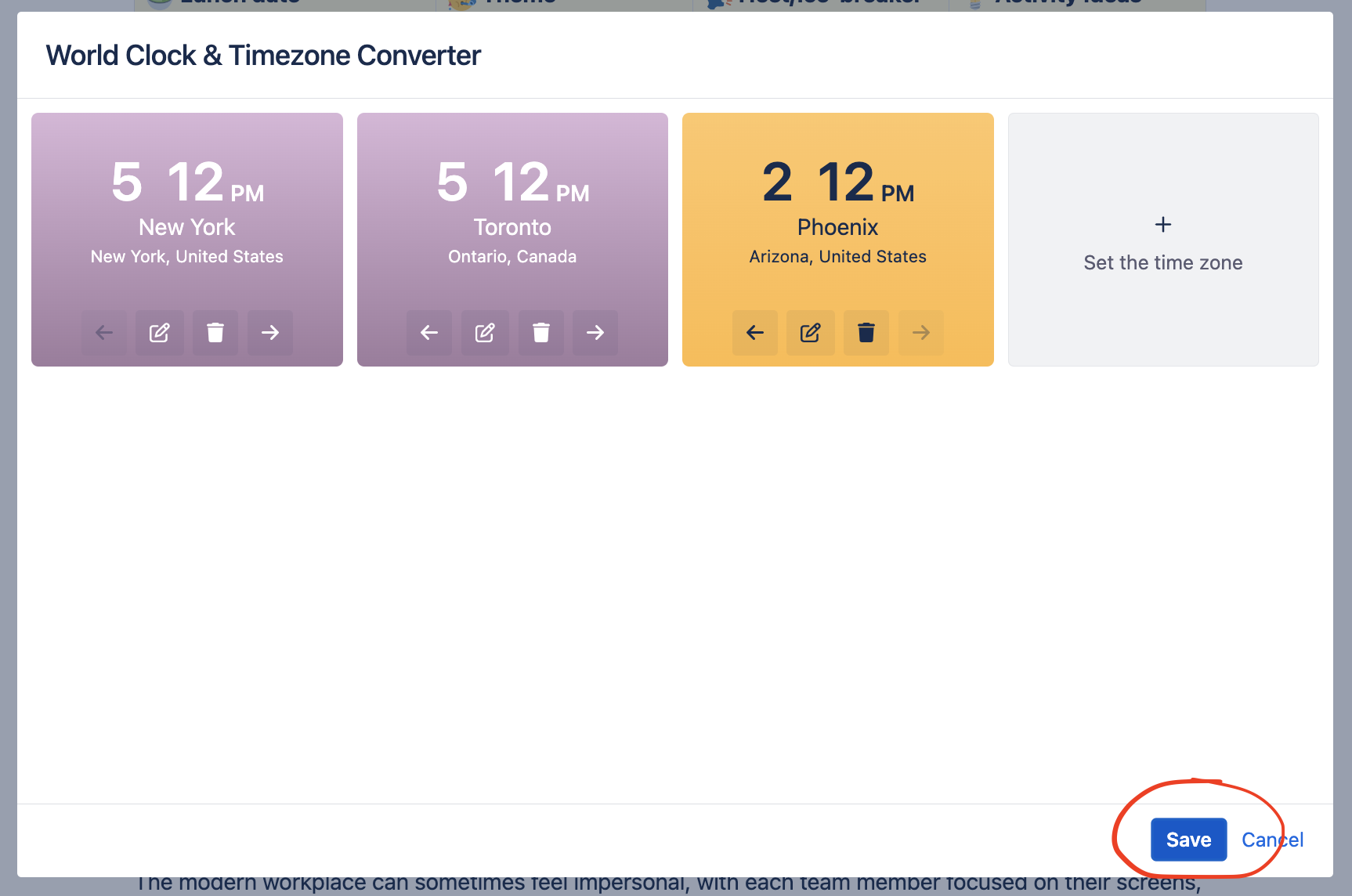 Step 4: Press Save button in the bottom. Then save the page to finish.