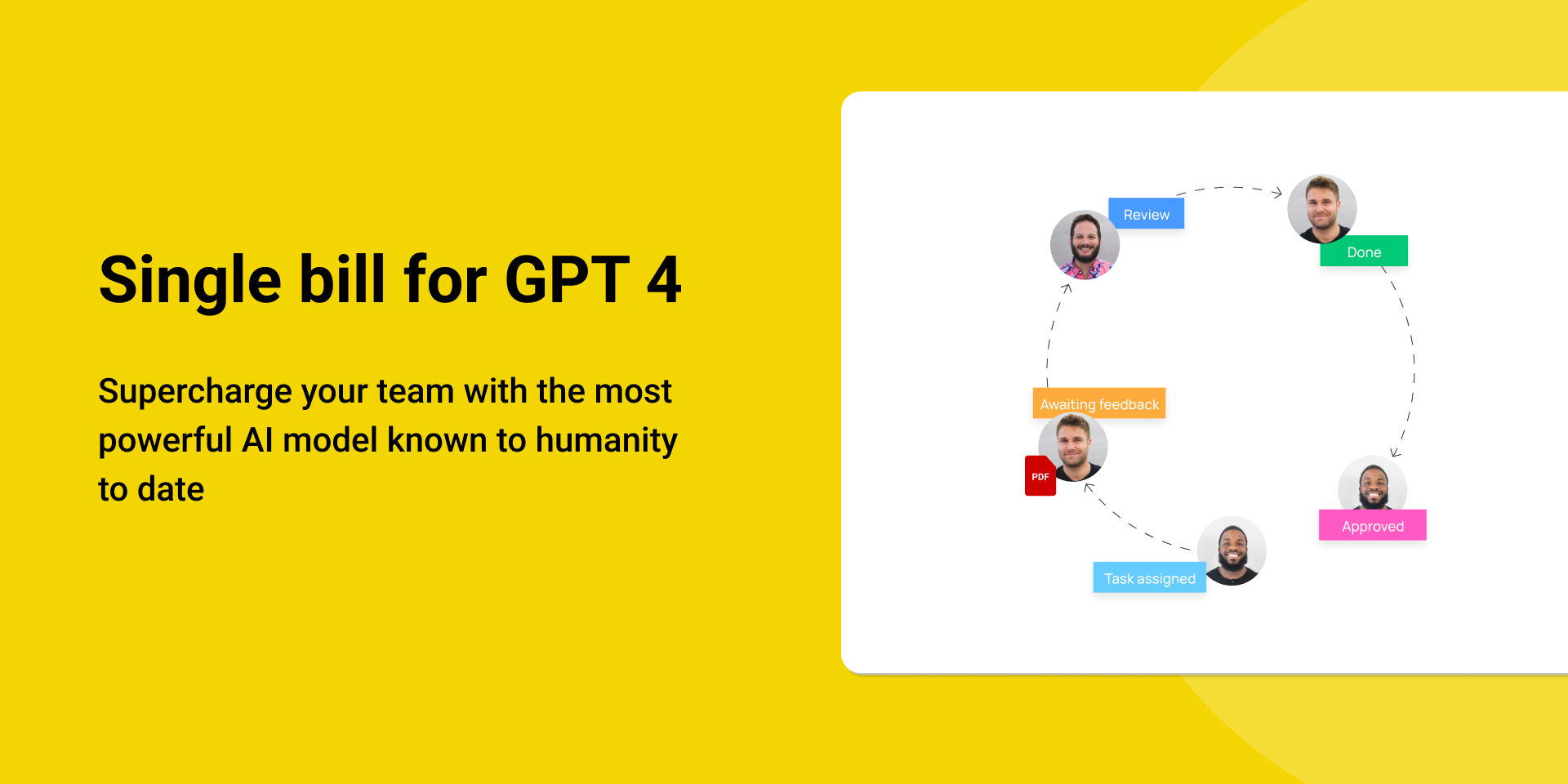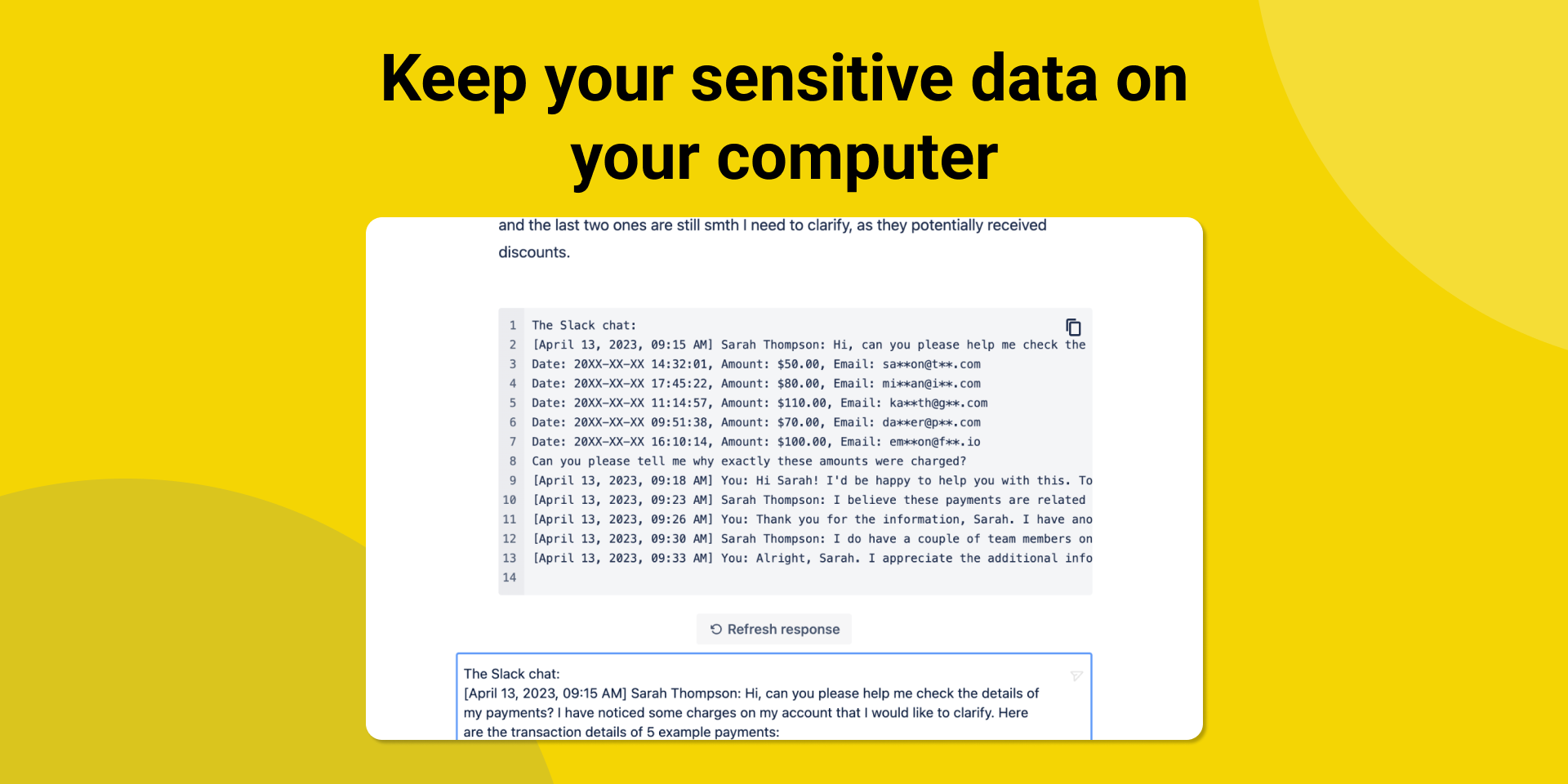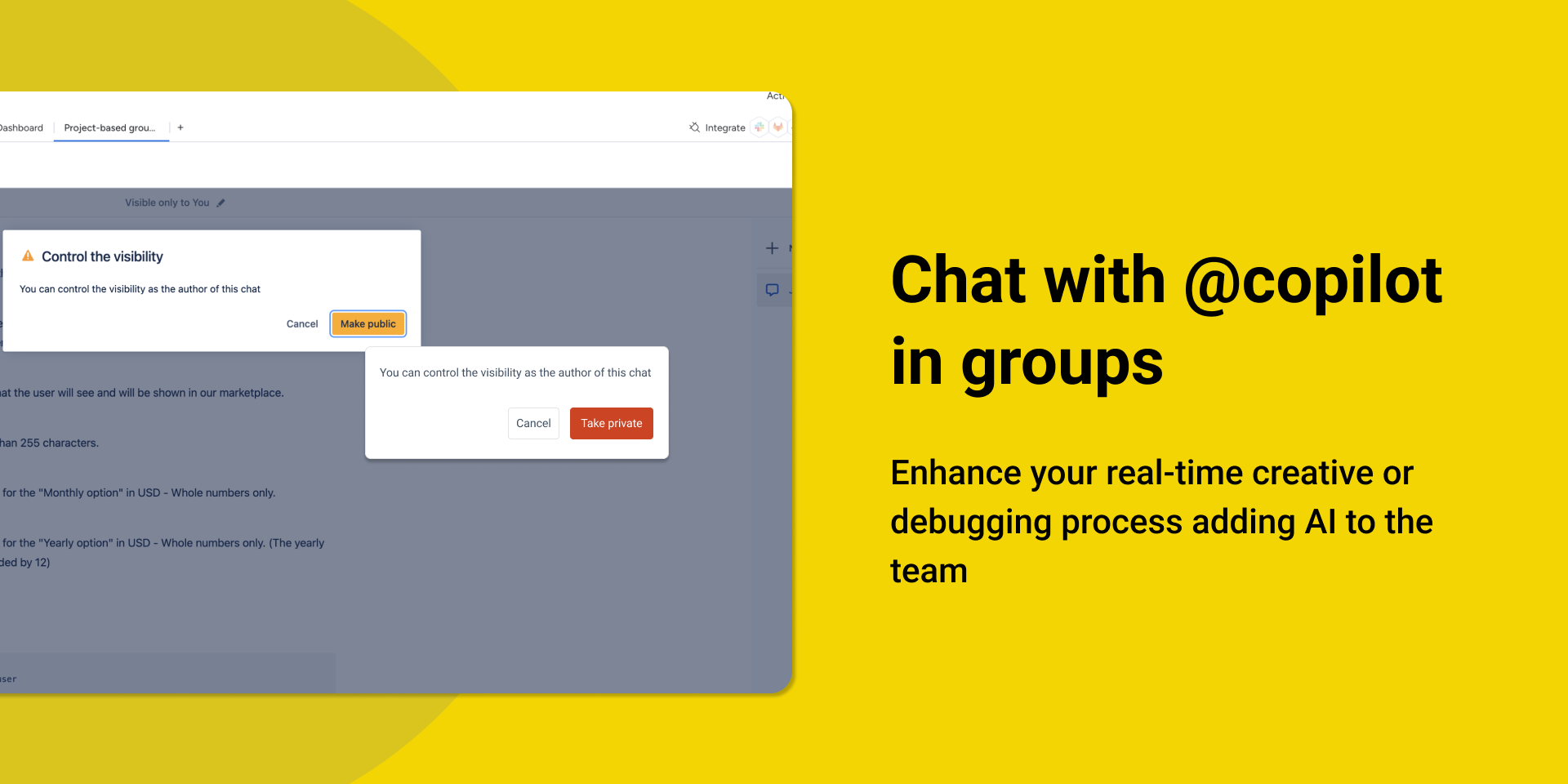 Meet your AI assistant for daily tasks, powered by OpenAI API with Chat GPT benefits. Collaborate in project groups, chat privately, and ensure data privacy with automatic obfuscation. Enjoy unified corporate billing for GPT-4 access.
Last Updated: June 07, 2023
About app
Introducing your AI assistant for everyday tasks, leveraging the power of OpenAI API and Chat GPT 4. This is a next generation of AI that produces unbelievably good results!
The app can help you:
Brainstorming ideas for projects and initiatives.
Streamlining communication within teams by facilitating group discussions.
Summarizing the documents, long chat or even a source code.
Generating the documents/requirements, based on user-suggested prompts.
Help you debug, understand and improve your code.
Enhancing problem-solving capabilities by offering alternative solutions or approaches.
Supporting knowledge sharing and collaboration within the organization.
Assisting in the creation and editing of written content, such as reports or presentations.
Providing guidance on best practices, industry trends, and relevant research.
Disclaimer: ChatGPT 4 is only available for the paid tiers for the limited amount of requests. The free tiers or paid tiers consumed more than a daily limit would be automatically switched to a ChatGPT 3.5 turbo.
Key features
Project-based groups: Collaborate with colleagues in group chats or interact privately with the AI assistant as needed. In order to trigger this feature, pls go to the header of the app and click on Chat is only visible to you button. Than follow instructions.

Privacy and data protection: the data that is identified as sensitive gets automatically obfuscated before requested outside the organization. Org admin will review and set up rules. At the current moment, the chat ideantifies emails and amounts only and replaces them with the placeholding symbols. This is to protect you sensitive data from being fed to the external API. We are planning to iterate on this functionality and if you have any request of advise pls do not hesitate to write us using the form below.

Unified billing: Access next generation of GPT-4 via the corporate billing account. Every time you start a chat you can select the model you are planning to use with the toggle under the message window. We offer every organization a power of Chat GPT 4 for any thread.