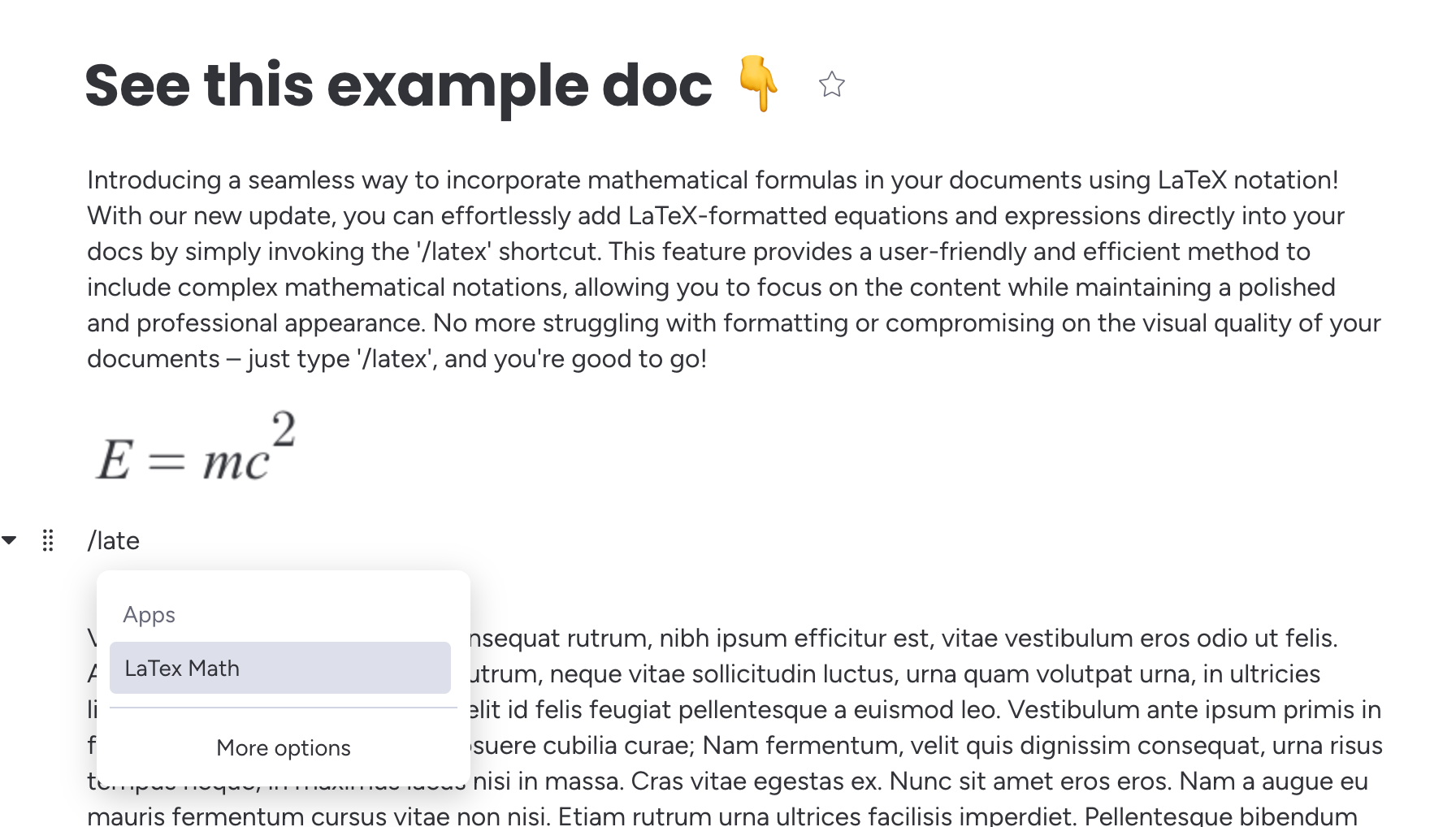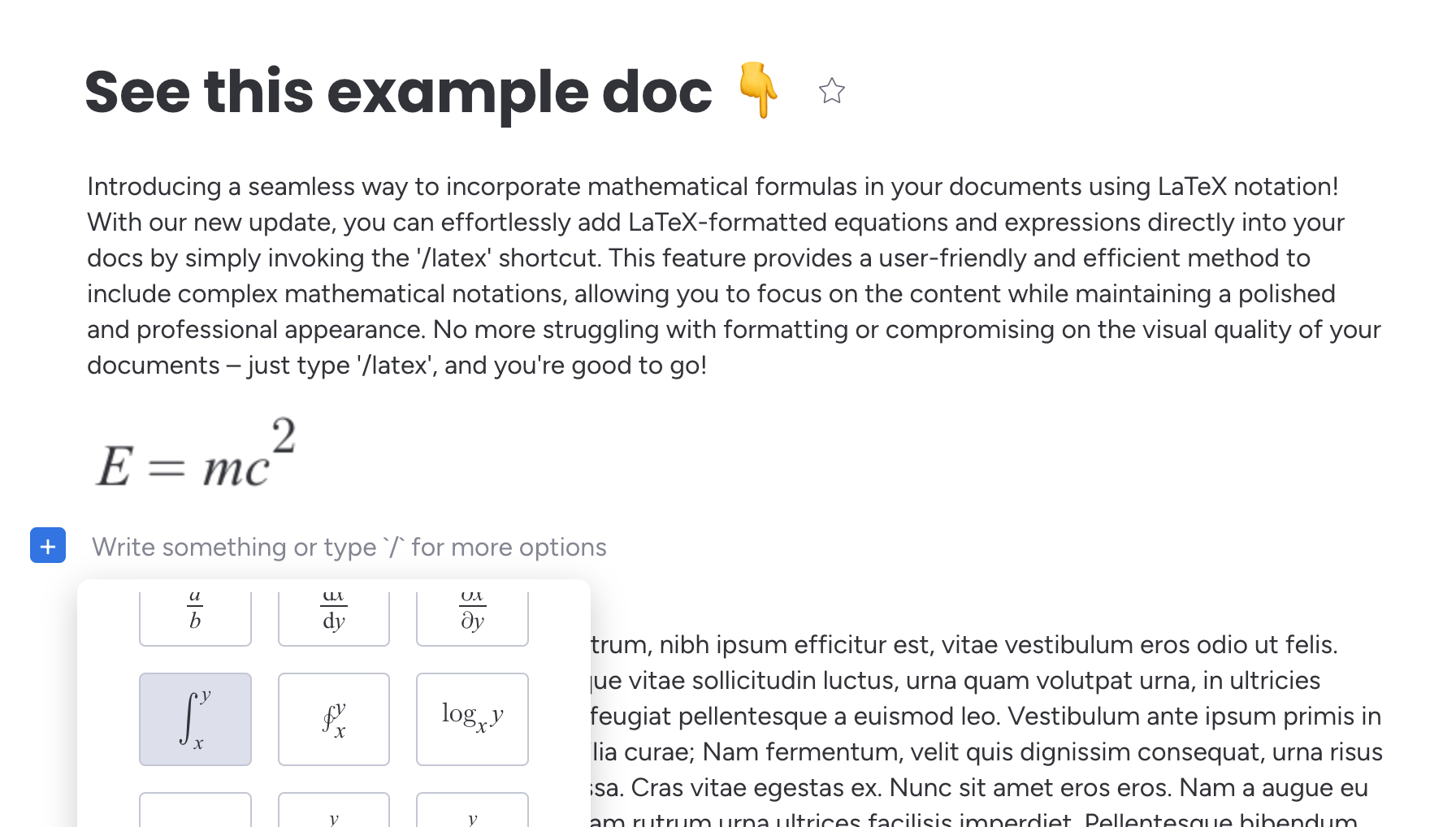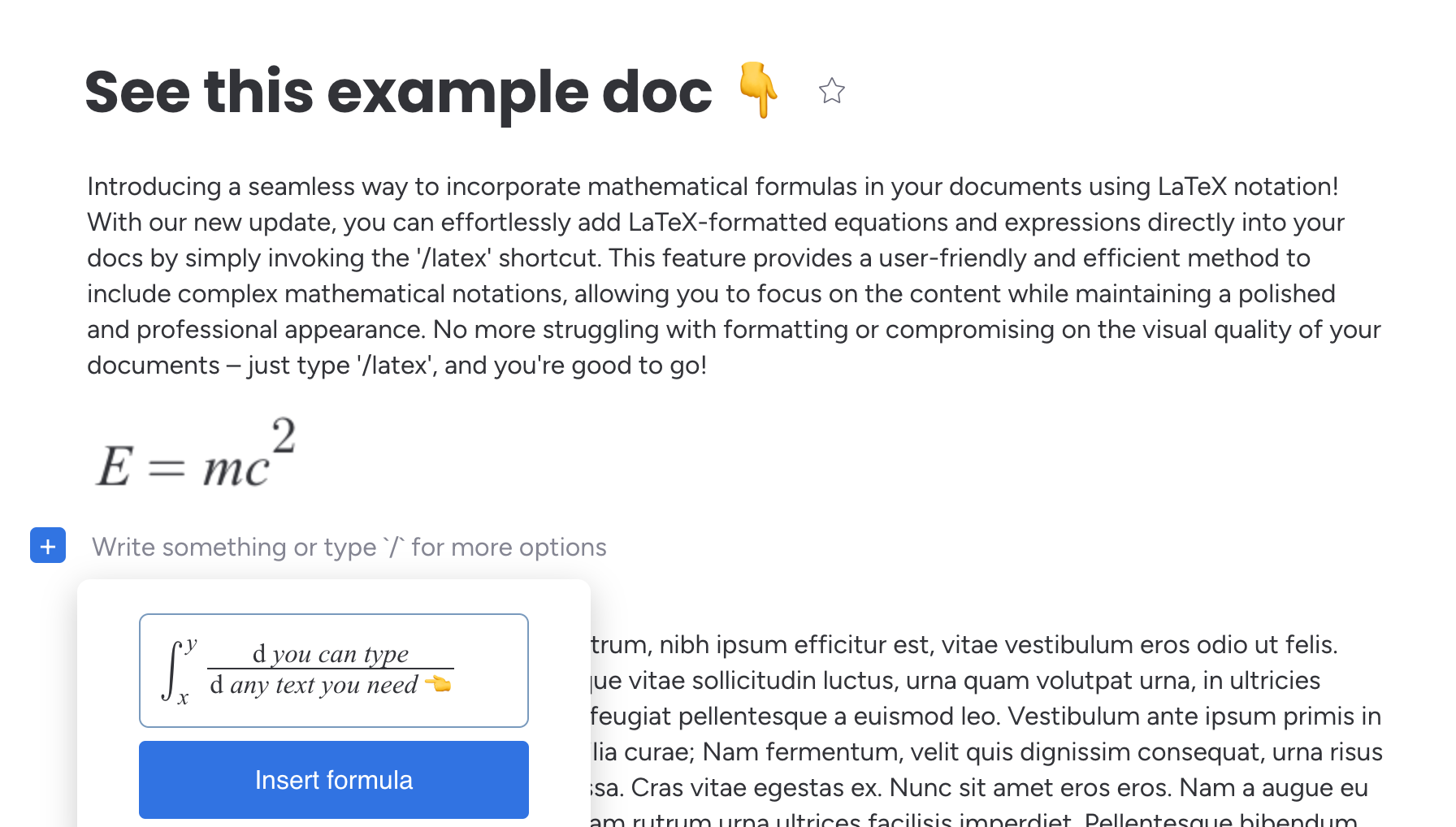 Last Updated: April 1, 2023
Introducing a seamless way to incorporate mathematical formulas in your documents using LaTeX notation! With our new update, you can effortlessly add LaTeX-formatted equations and expressions directly into your docs by simply invoking the '/latex' shortcut.
This feature provides a user-friendly and efficient method to include complex mathematical notations, allowing you to focus on the content while maintaining a polished and professional appearance. No more struggling with formatting or compromising on the visual quality of your documents – just type '/latex', and you're good to go!
Pricing
| Max mumber of users | Flat fee |
| --- | --- |
| 10 | $0 |
| 25 | $5 |
| 50 | $10 |
| 100 | $20 |
| 250 | $50 |
| 500 | $100 |
| 750 | $150 |
| 1000 | $200 |
| 2500 | $500 |
| 5000 | $1000 |