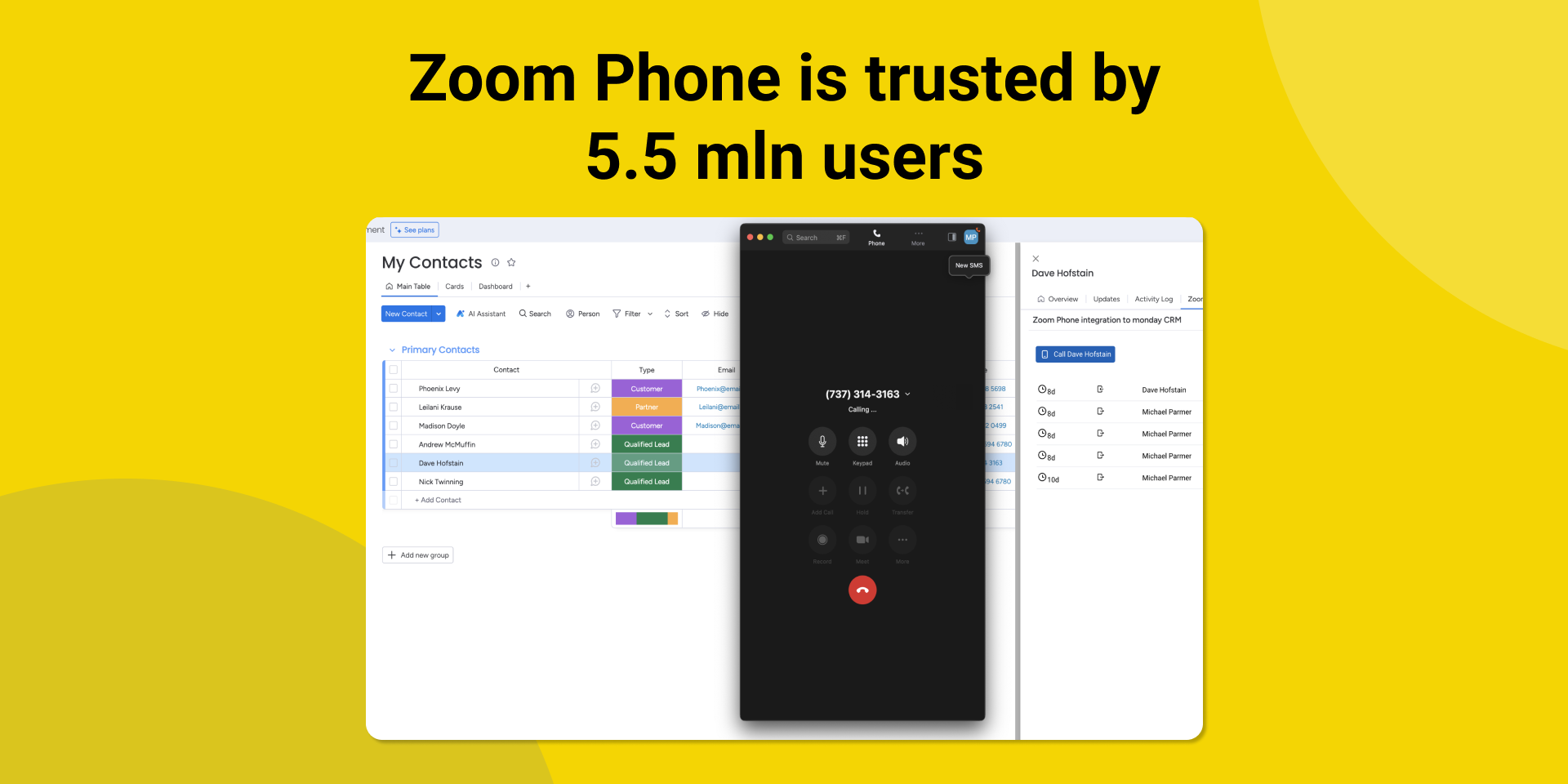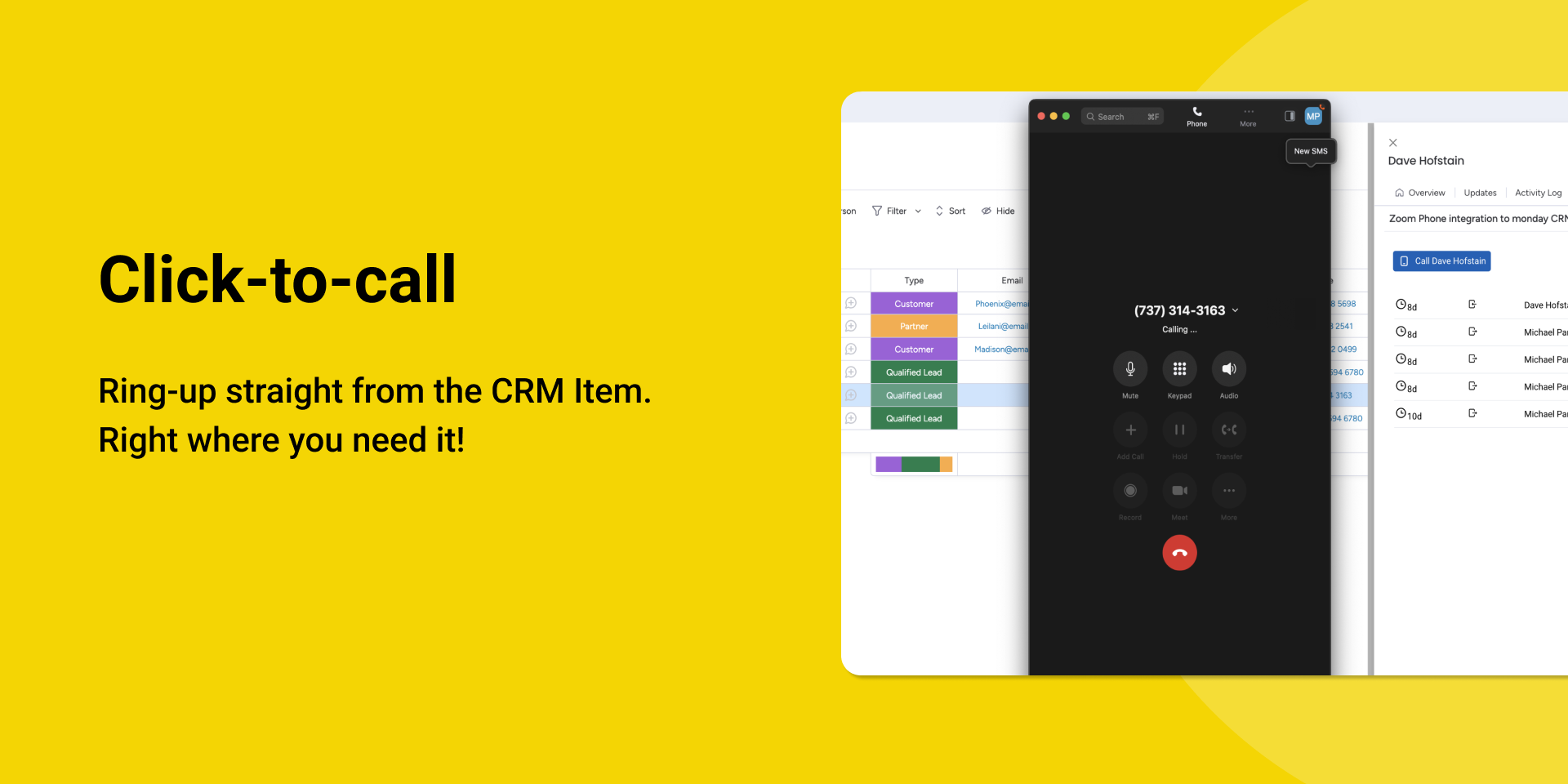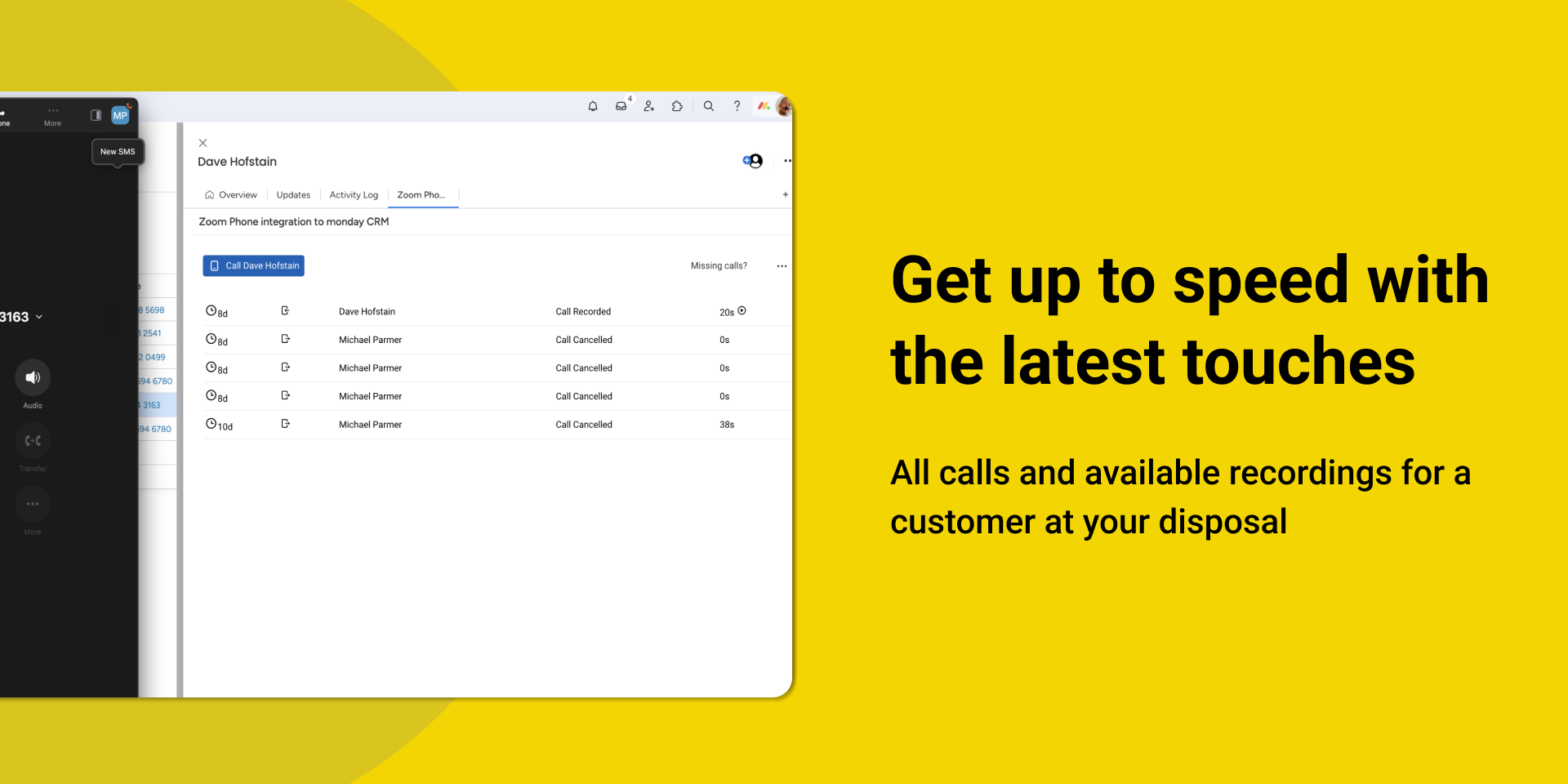 Last Updated: July 18, 2023
Start dialing with Zoom Phone directly from monday.com!
Use scalable cloud-based phone system trusted by 5.5 million users!
Looking to elevate your setup? Schedule a free demonstration.
📒 Zoom Phone Item View
Quickly dial any contact from any item directly inside monday.com with a single click.
See all calls registered for each CRM item from any of your organization's Zoom phone seats.
✅ Instant sync
Your calls history get synchronized with each call, so you can keep track of the actual state
▶️ Access recordings straight from the Item view
All recordings are at your disposal right when you need them to quickly recap on the context.
💬 Let us know if you need any assistance or have a feature request
How to use it?
Adding the app
⚠️ In order to click-n-call you need to have zoom app installed on your computer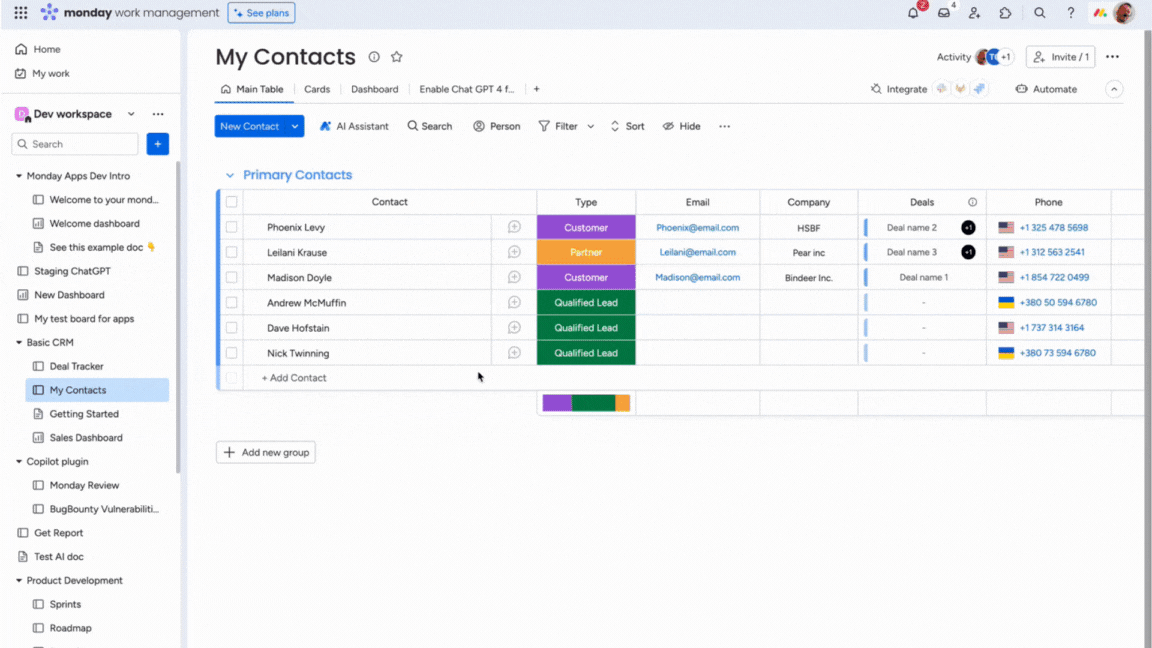 Click "Add to monday" button in the top of this page.
Add an item view on your monday CRM board
Sign in with your Zoom Phone account
Using the app
The app will automatically pull all your calls history by the CRM item phone number. The app will for now pull the logs for the calls from the first Phone column. You can click a call button to trigger the zoom phone call.
Removing the app
Proceed to installed apps section of your monday.com account
Select Zoom Phone app
Use more […] button to chose to uninstall app
Pricing
| Max mumber of users | Flat fee |
| --- | --- |
| 5 | $30 |
| 10 | $60 |
| 20 | $110 |
| 35 | $200 |
| 50 | $220 |
| 100 | $300 |
| 1000 | $375 |
Use form below to contact us with any requests 👇